Employment Law Roundtable March 4th
"Amazing to collaborate again on March 4th with Catherine Wilson Keebles LLP on such an informative and interactive Employment Law Roundtable March. Thank you to all who attended and for your contributions."
Topics discussed with Q&A's
Update on furlough
Roadmap out of lockdown – implications for employers
IR35 – next steps
Future changes in the pipeline
Meeting synopsis
"2020 was a challenging year for both employers and employees and saw truly seismic changes in the workplace with huge changes to the volume of home working plus huge reliance on enabling technology. At the same time poor employee wellbeing and high levels of disengagement and dissatisfaction have also emerged.
This free roundtable event will focus on the implications of these changes on employment law, talent attraction and retention of staff. The session will include a discussion of a case study on handling sensitive flexible working, legal implications of current and future home working and hybrid working arrangements and alternative employment models such as consultancy and the implications of the forthcoming IR35 changes in April 2021. We will also discuss the immigration changes and pressures caused by BREXIT together with proposed legislation such as the Pregnancy and Maternity (Redundancy Protection) Bill 2021 . Numbers will be limited to maximise discussion and attendee participation."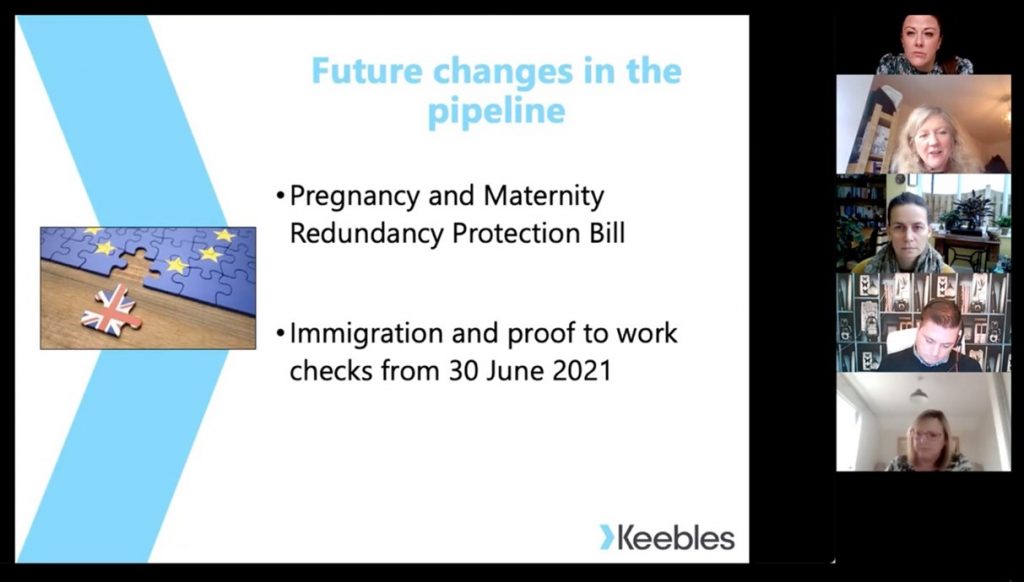 The next Roundtable – May 6th – An update on whistleblowing and health and safety in a time of post covid and socials distancing.